Tales of Adventure Comics and Games
News
Posted on 04/12/20
We're always buying cards! Check out our buylist today.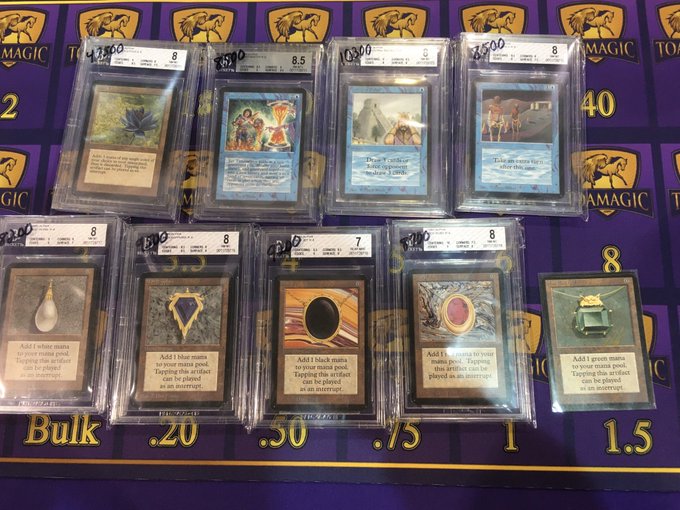 Posted on 04/12/20
BREAKING NEWS!! We now have our graded cards listed on https://ToaMagic.com !! We figured it wasn't fair to keep posting them without letting you all have the chance to buy them for yourselves! So go check it out now! Let us know which one you're thinking of snagging!!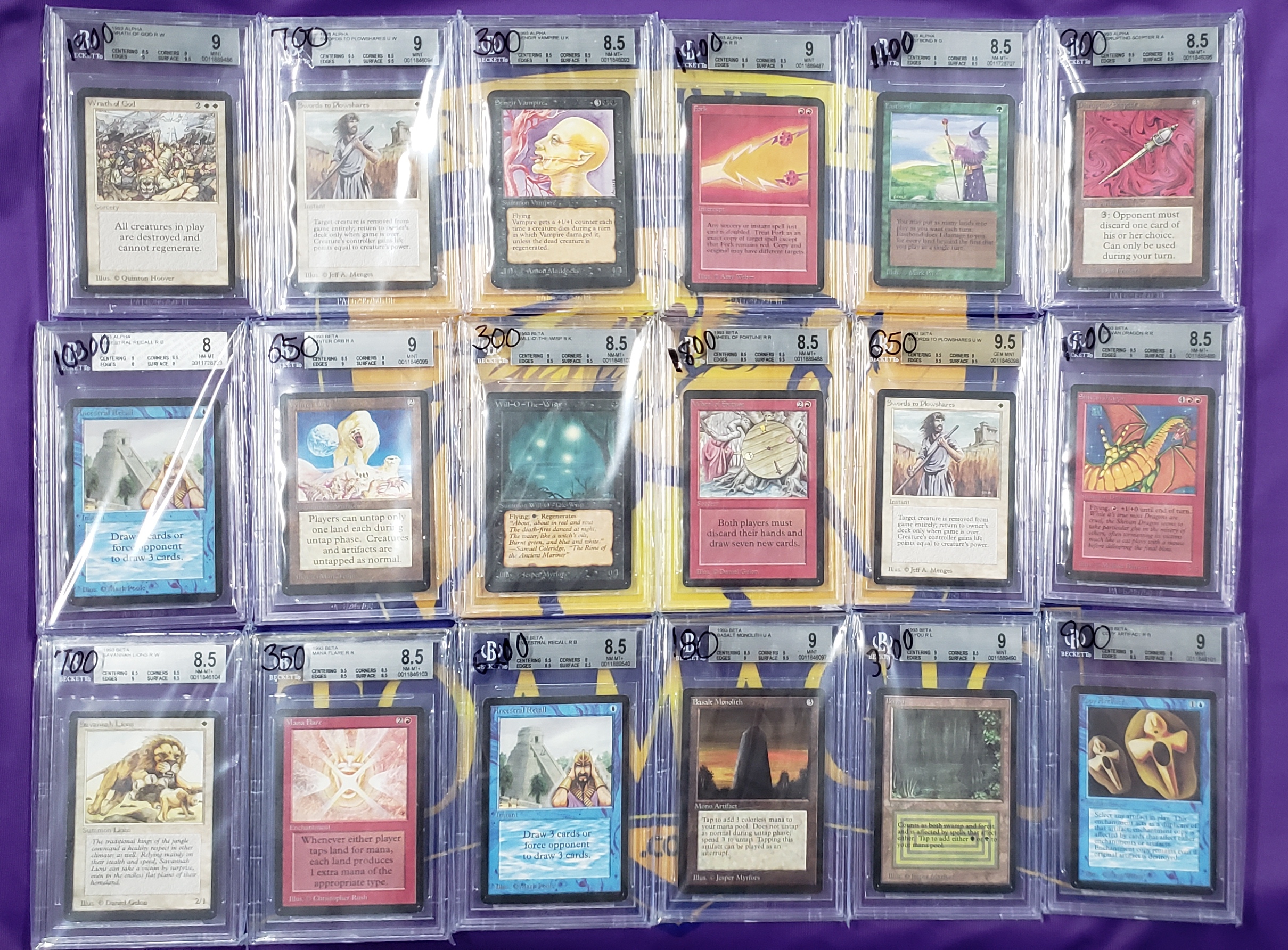 Posted on 04/12/20
As many of you are aware, this blog post is incredibly delayed. Much like all businesses this time of year, we've been incredibly busy in the lead up to the holiday season. On top of the shows, we've spent over $100,000 on other collections outside of events in October. This is great news for anyone looking for cards and our inventory value online at TOAMagic.com is at an all-time high.
At MagicFest Richmond, we purchased two large price-sorted boxes from other dealers for over $5,000 each. If you have overstock, especially in sub-$5 cards, this is exactly the type of inventory we want to buy wholesale. We're also willing to travel all over the country for the right collections.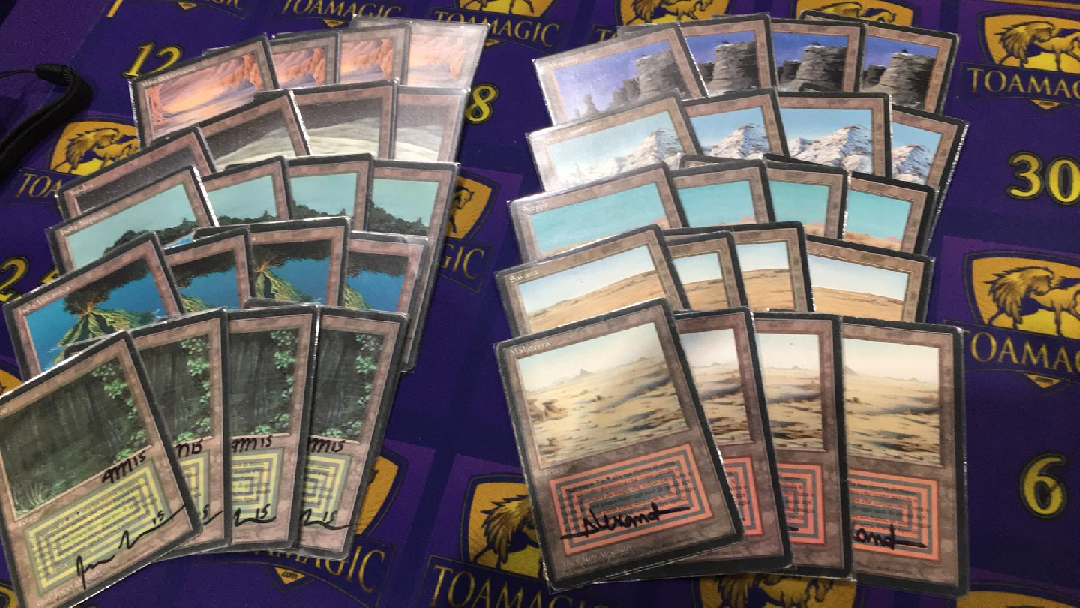 Before I forget, I'd like to update everyone on our past charitable ventures. Last blog post had the featured charity "ArtsQuest", a local charity aiming to bring art and cultural programs to the residents of the Lehigh Valley; the place we call home. Website sales raised $100 for that program.
We did a unique promotion at Magic Fest Richmond this past weekend. With your $100 purchase, or $5 donation, customers would become the proud owner of our limited edition Wood-Cut Elk overlays. These purchases benefited the Rocky Mountain Elk Foundation, an organization that protects elk habitats.
I was asked this weekend why bother? Why do we give to charity at all? The answer is simple - we're all incredibly fortunate to be able to play this great game, and it's humbling to be able to give back to those less fortunate, as well as the world around us. We've sold or given away the majority of the Elk tokens we had made, and made the donation as if the entire run was sold / given away. If you still want one, just make a $100 purchase on TOAMagic.com.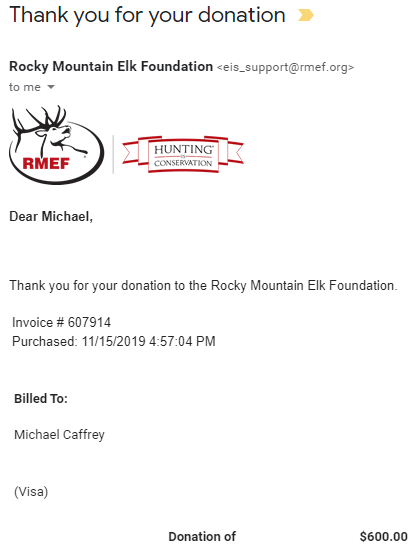 Additionally, we're going to be donating 5% of every TOAMagic.com direct website sale to the Rocky Mountain Elk Foundation through the end of the month!
In the wake of the Star City Games announcement, many people have asked me about what's next for Legacy. I have good news to share on that front. I've set a prize pool for an event, but we just need the right venue to run it at. If anyone knows of a convention space that's roughly 6,000-8,000 square feet somewhere in the eastern PA / Central NJ Corridor, please send an email directly to: toacomics@gmail.com
So what's the prize pool!? Well, here it is!: (This is contingent on us finding a venue of course!)
To close out the year, we can be found at MagicFest Columbus, Oklahoma City and Portland! We look forward to doing business with everyone in all of those cities.